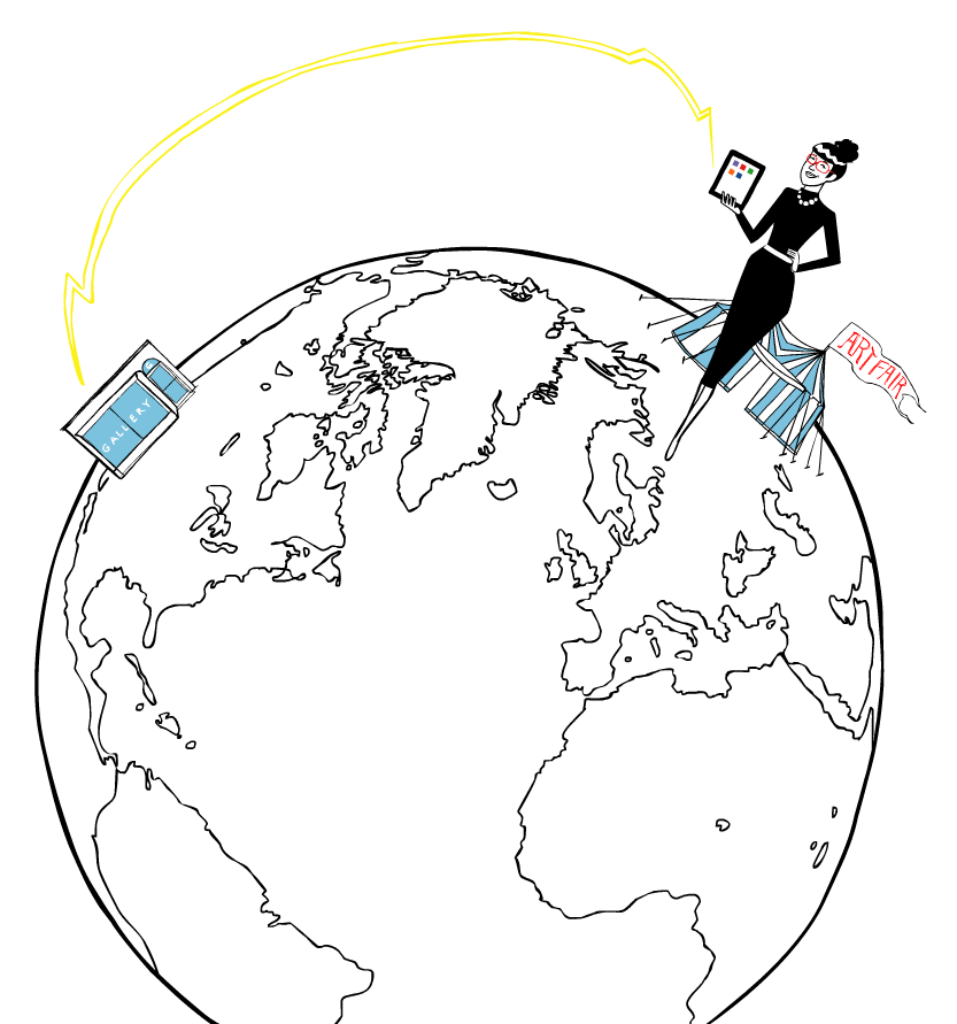 Go Where the Action Is
The ArtBase Go mobile apps are ArtBase Go: Live and SalesBook. These tools work together with ArtBase and with each other on iPad and iPhone to make sure you have your information where and when you need it. ArtBase Go apps focus on sophisticated presentation to make working with your clients, your information, and your images seamless at every step of the sales process.
"We attend about a million fairs each year. ArtBase understands how mobile computing has revolutionized the way we work."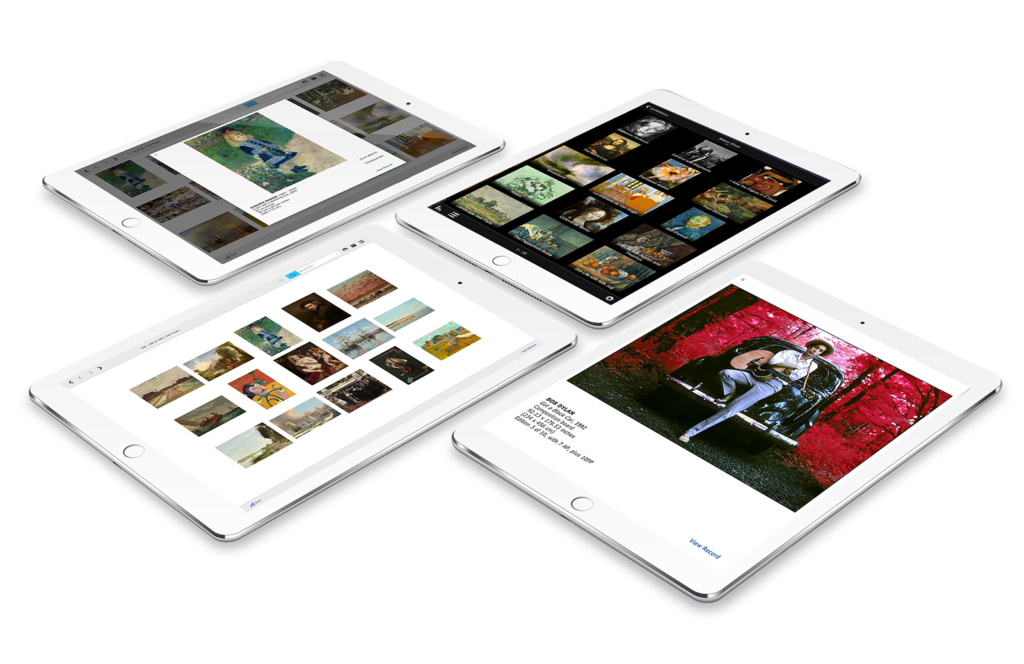 The Future is Now
Devices like iPads are now equal part business machine and presentation tool. Welcome to ArtBase Go.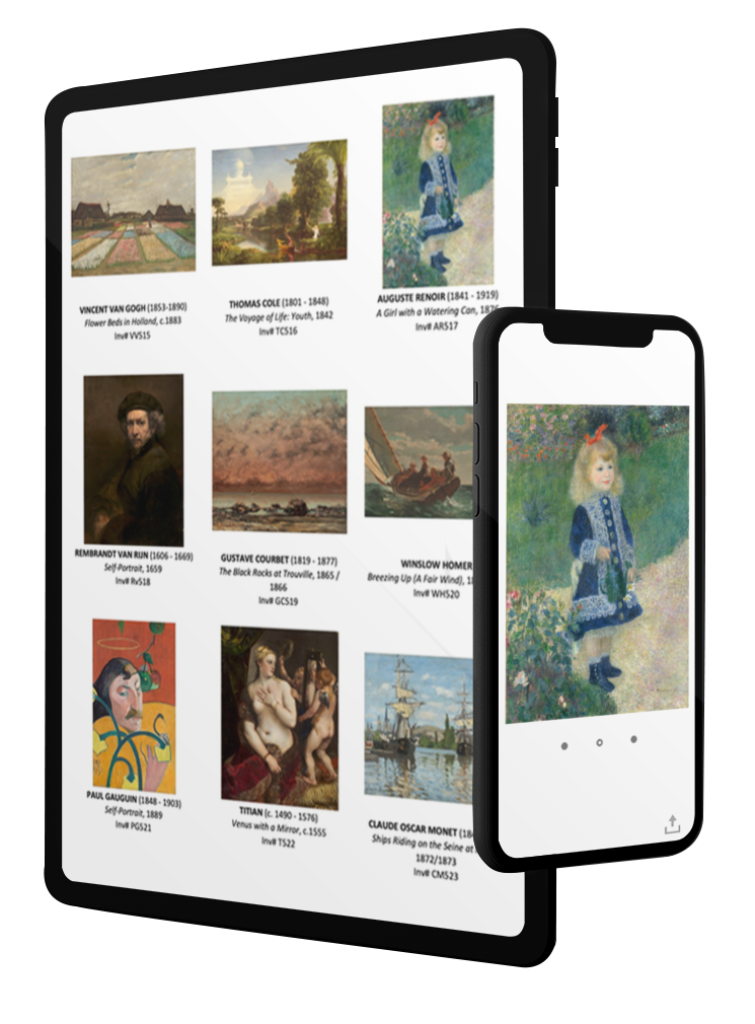 ArtBase Go: Live
ArtBase Go: Live is our showcase mobile app that allows you to do virtually everything the desktop version can do — but on the go! Use ArtBase on your iPad or iPhone from wherever you are — like you're in the office. Present beautiful artwork images to clients. Create and send offers, create invoices, and make live changes securely over the internet. ArtBase Go: Live gives you full, real-time access to all of your information, all of the time, wherever you are.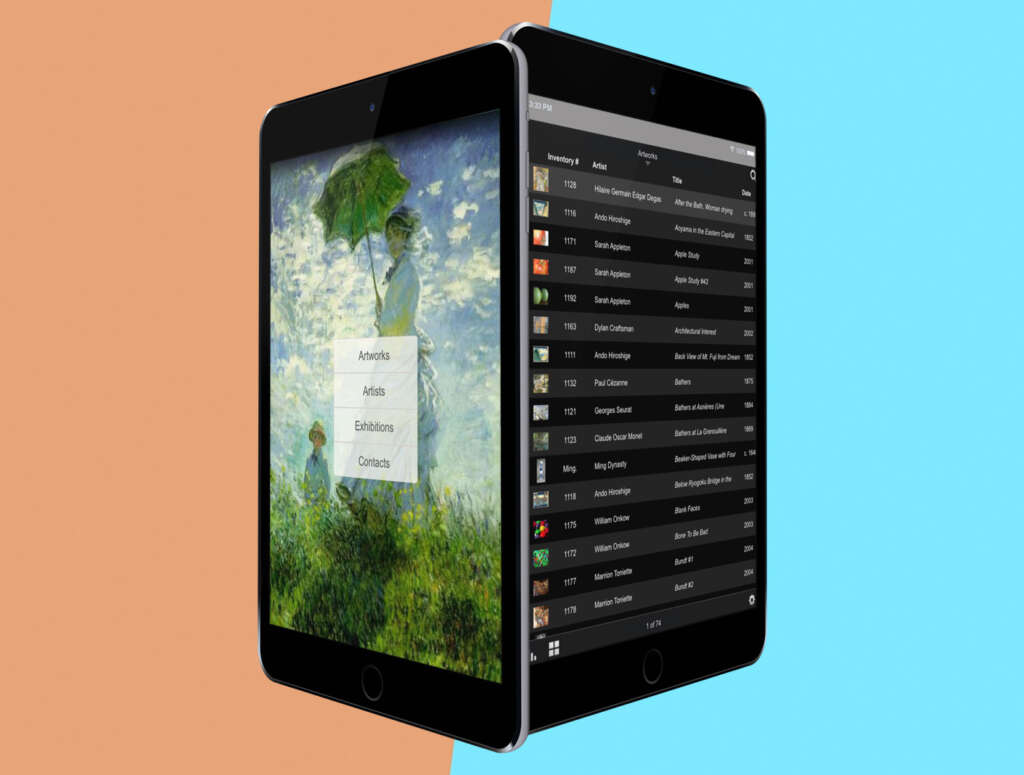 ArtBase Go: SalesBook
SalesBook is all about presentation. An exceptional sales tool for your mobile devices, SalesBook lets you present, display, and share your Inventory on your iPad or iPhone while working with clients at every step of the sales process. SalesBook syncs effortlessly with your ArtBase software and allows you to use it whether you're online or off. Present your information and images beautifully, create and send offer emails professionally, be ready for every sale — all on the go.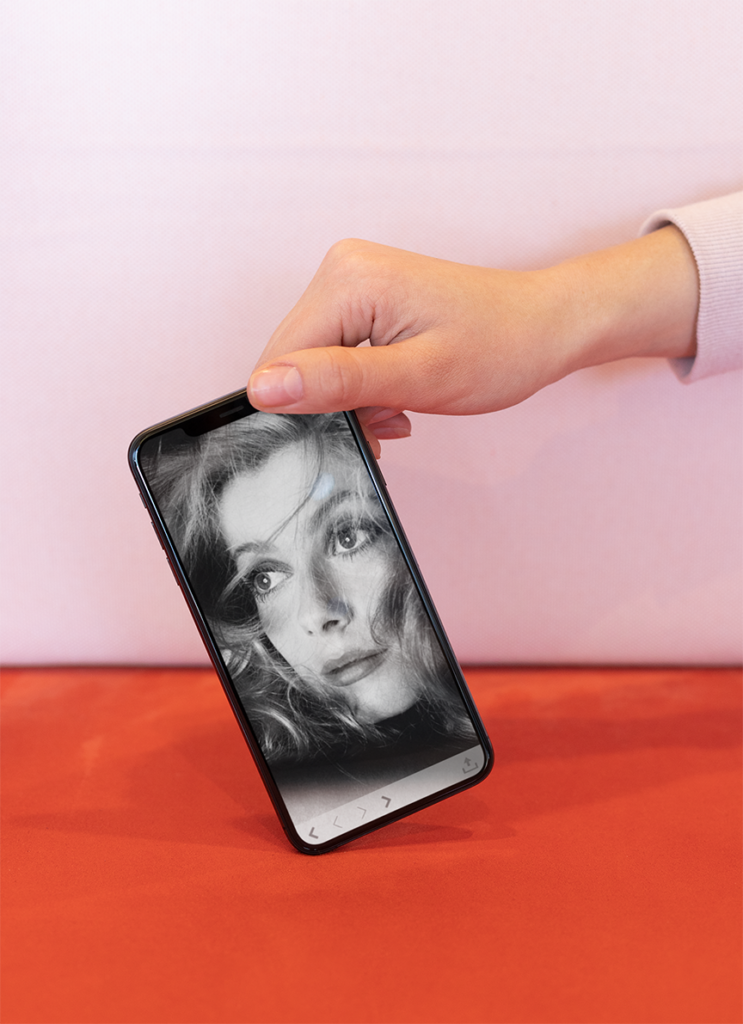 "Catherine Deneuve" by Richard Avedon. Courtesy of the Artist.
For the Art Business on the Go
ArtBase Go packs all your ArtBase features into the palm of your hand. Search on anything. Prepare and email offers. Have your entire inventory ready to share so you never miss a sale. From your desktop to your laptop to your tablet and your phone, ArtBase does it all.
Work from Anywhere
The ArtBase cloud and mobile solutions let you and your staff work from fairs, hotels, or from home. ArtBase combines cloud, database, desktop, and mobile technologies to make sure you can work anywhere, anytime.