From Underground to Iconic—10 Essential Global Galleries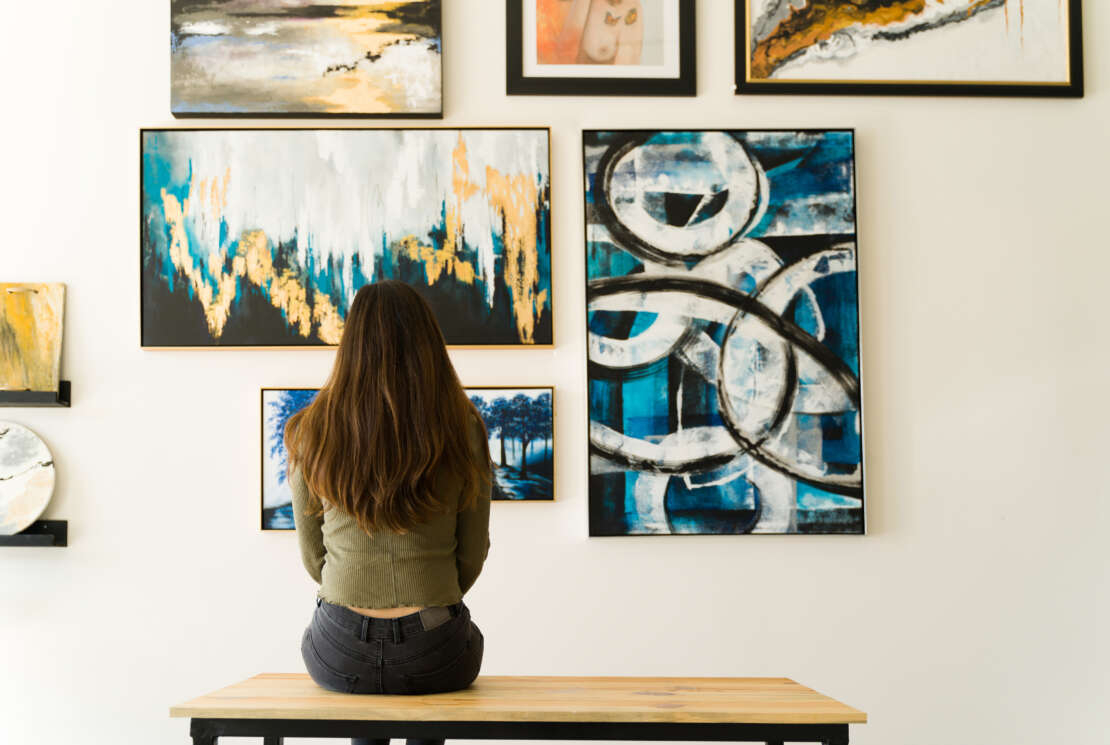 On art galleries — from the "happenings" of the '60s to the cultural and commercial juggernauts of 2021 — Lorenzo Béatrix at The McGill International Review writes, "They are the very source of renewal. They are the interface between an artist, a work, and a client. [...] They allow artists and thus art itself to exist and to renew itself continuously." Béatrix considers that even the complex globalization of galleries and rise of the "mega-gallery" are parts of that renewal. But the role of the gallery as gatekeeper and connection-maker remains paramount. Here are just 10 of our favorite places to partake in a little inner renewal, no matter where on earth you happen to be.
Sadie Coles HQ (London)
One of the coolest things about Sadie Coles HQ is its annual "Gallery Swap," an event that — true to its name — swaps shows with a gallery in another country. It's a reflection of the sort of energy Coles' gallery was founded on, initially birthed as a platform for the Young British Artists group. The HQ has gone from young to seasoned nowadays, showcasing international art from major players like Sam Durant, Carl Andre and beyond.
New Image Art Gallery (Los Angeles)
Marsea Goldberg's New Image Art Gallery has attracted those in the know since its founding in the mid-90s. With a focus on current works and exploring subgenres, it's little wonder that New Image was an early host of popular artists like Jo Jackson, Takeshi Murata, Neck Face and Shepard Fairey.
Taro Nasu (Tokyo)
A key catalyst in the global recognition of contemporary Japanese art in the late 1990s, Taro Nasu's austere Tokyo space — designed by Mount Fuji Architects in 2019 — is worth a visit on its own. Even better, though, you'll find established artists, up-and-comers and multimedia works from across the global spectrum, with past exhibits including the likes of Maiko Haruki, Pierre Huyghe and Liam Gillick. TimeOut calls this one of the best contemporary galleries in Tokyo.
Uffizi Gallery (Florence)
In 2021, it's often difficult to separate the notion of a gallery from that of modern or contemporary art, but the Uffizi Gallery of Florence deconstructs that notion with ease. At this riverside monument constructed in the late 1500s, you'll find a bombastic collection of Renaissance sculpture and artworks, including pieces by Boticelli, Giotto, Caravaggio, Piero della Francesca, Beato Angelico and Leonardo da Vinci.
Kukje Gallery (Seoul)
You might not expect to see a Basquait, an Anish Kapoor or a Candida Hofer on your next visit to Seoul, but that's exactly what you might find at Kukje Gallery. A regular participant at global events like Art Basel and the Armory Show, Kukje finds a just-right balance between platforming – and often introducing – international artists and giving a home to significant contemporary Korean works across three different spaces in Seoul, including the strikingly brutalist K3 in the Jongno district.
Sprüth Magers (Berlin)
First founded by Monika Sprüth in Berlin in response to the largely male-dominated German art scene of the early 1980s, this gallery has since expanded to locations in London and Los Angeles. To this day, the space at Sprüth Magers continues to highlight works by women, including iconic alumnae like Barbara Kruger, Cindy Sherman and Jenny Holzer.
Paula Cooper Gallery (New York City)
Complex calls the Paula Cooper Gallery "the gold standard of galleries dedicated to conceptual and minimal art," and with names like Cecily Brown, Hans Haacke and Bruce Conner in rotation, we can't disagree. As the first gallery in Soho, the Paula Cooper Gallery is a true trailblazer that hasn't lost the blaze, often continuing to embrace the socially charged art it was founded on.
Galería OMR (Mexico City)
Galería OMR's 35-year history has played host to works by Jose Dávila, Yann Gertsberger, Jorge Méndez Blake, Gabriel Rico, Troika and more. While the home turf space may be pleasingly minimal, OMR's presence in international art fairs is maximal. While you're there, Paper City Mag recommends checking out Proyectos Monclova and José García galleries nearby.
Various Small Fires (Los Angeles)
Every worldwide gallery tour needs an avant-garde space, and few are more experienced in that space than Various Small Fires, founded in LA by Esther Kim Varet in 2012. There's nothing sterile about this 5,000-square-foot solar-powered Hollywood space, where you'll find a custom acoustic corridor designed for aural art, a totally open-air outdoor gallery and a reputation for notable alumni including Anna Sew Hoy, Liz Magic Laser and Amy Yao.
Museum of Old and New Art (Hobart)
From priceless ancient works to live music to house-made hot chippies and an audio-guided "art wank" that sometimes includes on-site artists, no one can describe the MONA better than the MONA itself: "Sea World, with cocktails, and a few works of quite-good-but-not-amazing Australian modernism." International artists like Ryoji Ikeda and Matthew Barney might disagree.
-
Alongside experience as a graphic designer and on-set art director, Dan Ketchum is a northeast-LA-based culture, media and food writer of 12 years, with publishers including Ashford University, Salon.com, The Seattle Times and USA Today.
---