Interviews with Experts: Katherine Chan, Miguel Abreu Gallery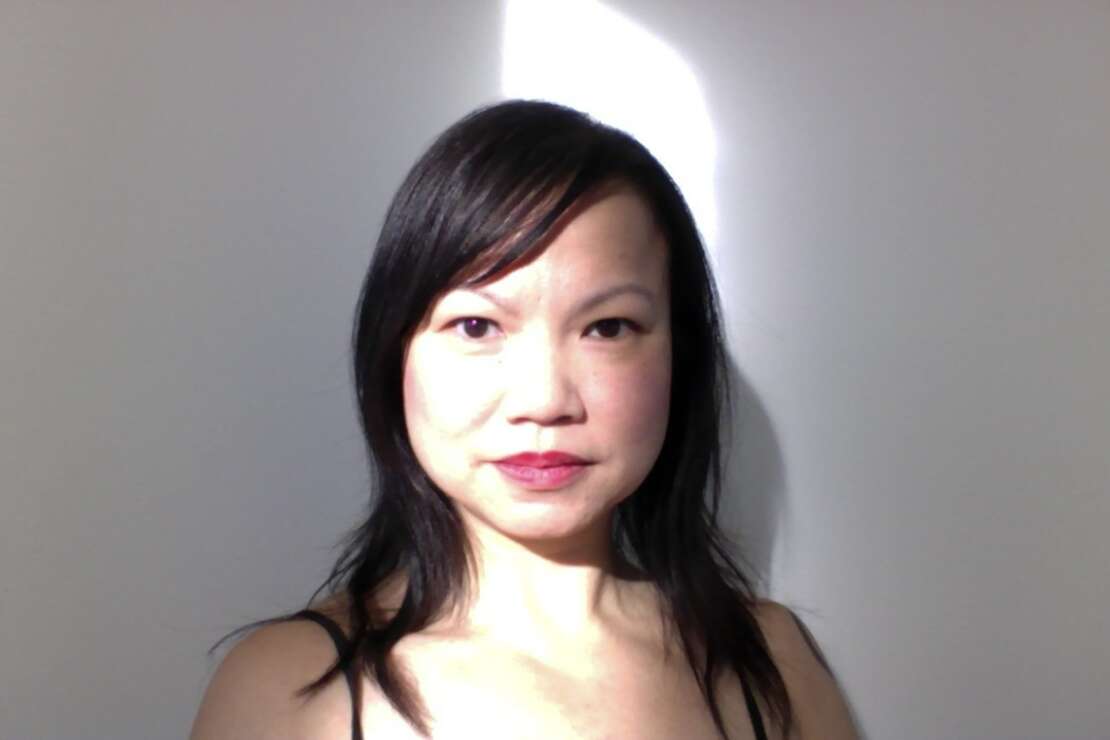 Katherine, whose grandfather was a painter in the traditional Chinese style, grew up in New York City surrounded by art at home. As a young girl, in addition to loving all things French, she had become fascinated by museums. Her very first was the Queens Museum, followed by the Metropolitan, the MoMA and all the others the city had to offer her. By college age, she thought an art degree would be impractical. Instead, she went for what she believed to be the more reasonable choice: a double major in French and history with as many art history classes as she could pile on. Upon graduating, she landed a job as a paralegal at a Wall Street law firm. She endured the corporate life for a year and a half and found herself flipping longingly through the help wanted ads of a New York Times when she stumbled across multiple listings for assistants at contemporary art galleries in SoHo. On a whim, she picked one, she interviewed and got it. "And that was it," she says. "I loved it so much. I loved being in the art world." That was twenty-one years ago. She has not left that world since, though she did return to school for a graduate degree. Katherine, still a Francophile, can be found at the Miguel Abreu Gallery on the Lower East Side where she is a director and gallery manager.
Q: What does your position entail? What does a typical day look like for you?
I wear many different hats at the gallery. I am a sales person. I am HR. I work with artists in the gallery. I oversee most of the art fairs. I work on the finances. There's no typical day. In the morning, I might be meeting a client; in the afternoon, meeting insurance brokers; and late afternoon, hiring a new intern. It's extremely varied.
Q: What is involved when working with the artists?
It means helping them organize shows, shipping, inventorying, archiving, photography—all of those things. Our artists show internationally, so we often help facilitate exhibitions at other galleries and museums.
Q: What is the hardest part of your job?
Because I am occupied by so many aspects of the daily operations, the most challenging is multitasking, jumping from one thing to the next and figuring out how to manage. Troubleshoot with the registrar about a shipping issue. Correspond with a client about an invoice.
Q: What makes your job rewarding?
Working with this particular stable of artists. We have three European artists, while the rest live in New York and one in Portland. Each is an artist who is constantly challenging and intellectually stimulating. They are at the forefront of the conversation that is happening about contemporary art, and so working with them is a rewarding experience. They are fantastic people, and I count many of them as friends by this point, so it is emotionally gratifying as well.
Q: What makes your job fun?
Traveling and going to the fairs. Even though I am working a lot when I am in Basel or Paris or Hong Kong, whatever downtime I have to see the city or visit its galleries and museums is always exciting. At the fairs, I enjoy talking to people and helping them discover what the gallery offers.
Q: What are some tricks of the trade that make your job easier?
ArtBase certainly helps. Without ArtBase, I don't know how I would do half the things I do. It makes things efficient. When I started at galleries years ago, we sent faxes and FedExed 4 x 5 transparencies to clients. We typed up lists on typewriters or made basic Word documents.ArtBase automates all that. And that makes it easier for a gallery to grow. Galleries once used index cards, which made it difficult to cross-reference exhibitions, clients who acquired work, and images. We had binders full of slides and transparencies and filed them according to artist and year. ArtBase automates all that. And that makes it easier for a gallery to grow. Now, I have three things opened at all times on my desktop: Microsoft Outlook, Safari, and ArtBase.
Q: What helped you find success in the art world?
I don't really know how to define success. If longevity is a measure of success, then I have that. Frankly, I never had any interest in doing anything else. The art world is constantly changing. The most important part of staying alive is information: seeing as many shows as you can, remaining social, knowing who's who, what's what. And most of all, you have to like people; it's a very social world.
Q: What happened after getting that very first gallery job?
I became fascinated by contemporary art but didn't know much about it. After two years of working with the gallery in SoHo, I went to the Center for Curatorial Studies at Bard College, and that helped me not only in terms of my academic education in art since Duchamp, but my time there also introduced me to a vast network of professionals. The program is known for turning out museum curators, but by the time I finished, I had decided that I wanted to go back to working in galleries rather than at a museum or a not-for-profit institution. I felt the pace of day-to-day activities at galleries was much more dynamic and interesting—a new show every four to six weeks, making publications, preparing for art fairs.
Q: What has changed about the art world since you started your career?
The whole art world has changed tremendously since then. Everyone wants to be a part of it. I don't think I could just walk through the door of a gallery now without any prior gallery or art experience and expect a job. It has become so specialized and competitive. When I got my first job, all I had were filing and administrative skills. That was all that was needed. Now when I hire at Miguel Abreu, I have much higher expectations for an entry-level position.
Q: Do you feel you've had any special challenges as a woman working in the art world?
I feel lucky; the art world has mostly been kind to me. It has offered me opportunities. But it would be naïve of me to say that it hasn't presented challenges. There are many women who work at and own galleries and direct museums, but they are usually paid less and have a harder time moving up the hierarchy because of gender bias and stereotyping.
Q: How is it for women artists?
Sexism runs through every industry, but it's particularly difficult for women artists, who are expected to juggle career and family. If you look at the number of men who get solo exhibitions in museums and big galleries versus the number women who do, it's more men than women. It's far from equal.
Q: What are some of the misconceptions people have about the art world?
People find the art world pretentious and intimidating. They find the polished young woman sitting at the front desk to be standoffish and the atmosphere and galleries to be unapproachable. That's completely false. Some of the nicest and friendliest people I've ever met are gallerists. All you need to do is ask a question. Oftentimes, dealers will give you hours of their time if you are curious and engage them in a conversation about what they do.
Q: There's a stereotype: the chichi person who works in an art gallery in movies and TV. . .
It's certainly not as glamorous as they make it out. I've done my share of heavy lifting, changing light bulbs, and taking out the garbage to know that it's not just sitting around and looking pretty. Working in a gallery requires grit. I don't think that people fully appreciate that, but we also do our best to hide all of the effort we put into everything we do. By the time an exhibition or art fair opens, everything is perfect and in its place. A lot of hard work goes into it behind the scenes and in the weeks leading up to it.
Q: Do you have an all-time favorite piece of art or artist?
I don't have a favorite artist per se, but I have really enjoyed the work of Liz Deschenes, whose exhibition is currently on view at Miguel Abreu. Deschenes engages photography in a completely new way, researching its history, highlighting the materiality of the medium, and making the viewer's encounter with her objects its subject. Her primary interest is in how vision has been theorized since the advent of modernity and altered through developments in technology. She also explores the formal language of Minimalism.
Q: How do you keep your cool when the art world as a whole has such a frenetic pace?
When I go on vacation, I try not to do anything art related. I go somewhere completely and utterly exotic to take me out of my own head and out of my New York existence. In December, I was in Costa Rica. Nature is so overwhelming there, there's no need for culture—nature is the dominant force. You feel very small as a human in the jungles of Costa Rica, very insignificant. Time off and away helps to put things in perspective.
---